The Extians' commitment
Committed: a defining adjective for the Extians. At Extia, we prioritize the individual #firstwho, aiming to provide them with the best possible support in their professional and personal endeavors #thenwhat. Our corporate social responsibility (CSR) approach adheres to this principle. We firmly believe that the commitment of our employees and stakeholders can be harnessed through two core convictions:
Placing people at the center of attention and utilizing IT as a catalyst for sustainable and inclusive progress.
Discover our commitments on video with Marie-Hélène, CSR Project Manager.
Small streams make mighty rivers. Each individual initiative can contribute to the collective effort, creating a positive impact in our environment. It is this realization that gave birth to the Initiatives Project.
Our objective is to structure this approach in order to support Extians in their ideas, fostering unity around a shared vision. We have launched three focus areas : environmental, social, and societal. Each area is led by a group of volunteers who are dedicated to building a better world.
Responsible employer
Our holistic approach is built upon an ethical and inclusive framework, fostering an environment where everyone can thrive. At Extia, we recognize diversity as a true strength and ensure a healthy, stimulating, and equitable work environment for all our employees.
Supporting Gender Parity
Despite progress, digital professions still predominantly attract male professionals (**IESF). In light of this, Extia is committed to raising awareness among our Extians about the important role of women in our company.
We take pride in our professional gender equality index of 94 out of 100 and the fact that 38% of our executive management positions are held by women.
Preventing Everyday Sexism
As signatories of the #StOpE initiative, we pledge to combat everyday sexism in the workplace through concrete measures. These include appointing prevention referrers, establishing a reporting procedure, partnering with the association Résonantes, and raising awareness among our employees.
Promoting Diversity : Putting People First
We are dedicated to promoting diversity and equal opportunities in employment, fostering an environment that nurtures the growth of every individual. Since 2017, Extia has implemented a support policy for employees with disabilities, with the goal of maintaining their employment and facilitating their integration. Additionally, we have partnered with ARCESI, an adapted company specialized in digital services that exclusively recruits individuals with disabilities.
According to the Great Place To Work® survey conducted in 2023, 94% of our employees feel they are treated fairly, regardless of their sexual orientation, age, ethnic origin, or gender.
A strong societal impact
At Extia, we firmly believe that everyone has a role to play in creating a fairer, more sustainable, and equitable world. Companies possess human, material, and financial resources that can be effectively mobilized for social commitments. While taking action on our own scale, we aspire to raise awareness, foster responsibility, and support Extians in their societal initiatives.
Putting our skills in our partners hands
Since 2015, Extia has been offering its technical and professional expertise to associations. Through our skills sponsorship program, we provide pro bono support to our partners. This support ranges from website creation to application development and training. We are engaged with approximately 50 associations, and over the past 4 years, more than 150 employees have dedicated their time and skills to them.
Daily Solidarity Engagement
We provide our employees with a platform for engaging in solidarity activities, supporting the causes they care about. This platform offers a catalog of associative projects in which they can participate based on their interests and availability.
Extia also serves as a collection point for various associations. Whether it's recycling clothing, children's toys, small appliances, or collecting food items, we involve Extians in a spirit of solidarity.
Supporting Causes That Matter to Us
Each year, we provide financial support to associations that are directly selected by Extians through participatory surveys. The CSR experience begins from the early stages of the recruitment process with our solidarity project "1 CV = 1 DON" (1 CV = 1 Donation). For every CV received, we donate 1€ to the association chosen by the candidate from three pre-selected partners. New employees can also choose to receive a company item or donate 10€ to the association of their choice.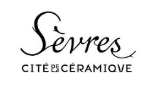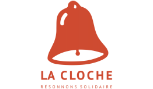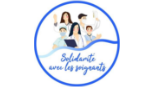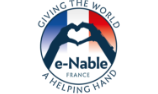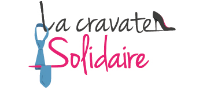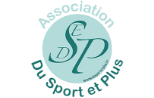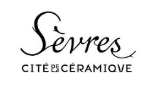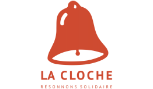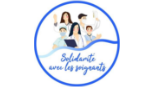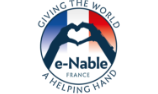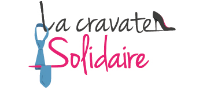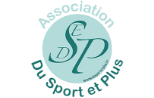 Environnemental focus
Promoting Responsible Digital Practices
As a digital company, we are fully aware of the environmental impact associated with our activities. Extia has become a signatory of the Responsible Digital Charter, which enables companies to assess and challenge their impact in order to minimize their environmental footprint. We ensure that our obsolete computer equipment is recycled through circular economy channels, such as donations to associations or proper recycling methods. To encourage Extians to adopt responsible practices, we have developed a guide to responsible actions and established the Green Tech community. This community organizes monthly awareness sessions on environmentally conscious practices.
Sustainable Mobility
We actively promote sustainable mobility to balance professional efficiency with environmental responsibility. We incentivize our employees to utilize public transportation by fully reimbursing their related expenses. The objective is to reduce the environmental impact associated with individual business travel.
Resource and Waste Management
Recognizing the finite nature of our planet's resources, we continuously seek solutions to minimize our environmental impact. Extians have embraced eco-citizen habits, including the digitalization of HR processes, adopting a paperless approach, using reusable tableware at all our sites, and implementing specific waste collection methods for eco-organizations or associations. We collaborate with responsible service providers and, whenever possible, prioritize products with low environmental impact and eco-labels for our purchases of cleaning products or office supplies.
At Extia, we believe that everyone has the power to make this world a better place. Don't wait any longer and share your ideas with us.
Any ideas, recommendations?